Grand Opening of TSW Tampines 1 Store
Hello ladies!
We've finally opened our third store at Tampines 1!!

Do drop by Tampines 1 #02-35 to have a look!

We'll be sharing some sneak peeks into the new shop front, as well as the private Grand opening that took place at beginning of this month! Thank you ladies for the overwhelming support !!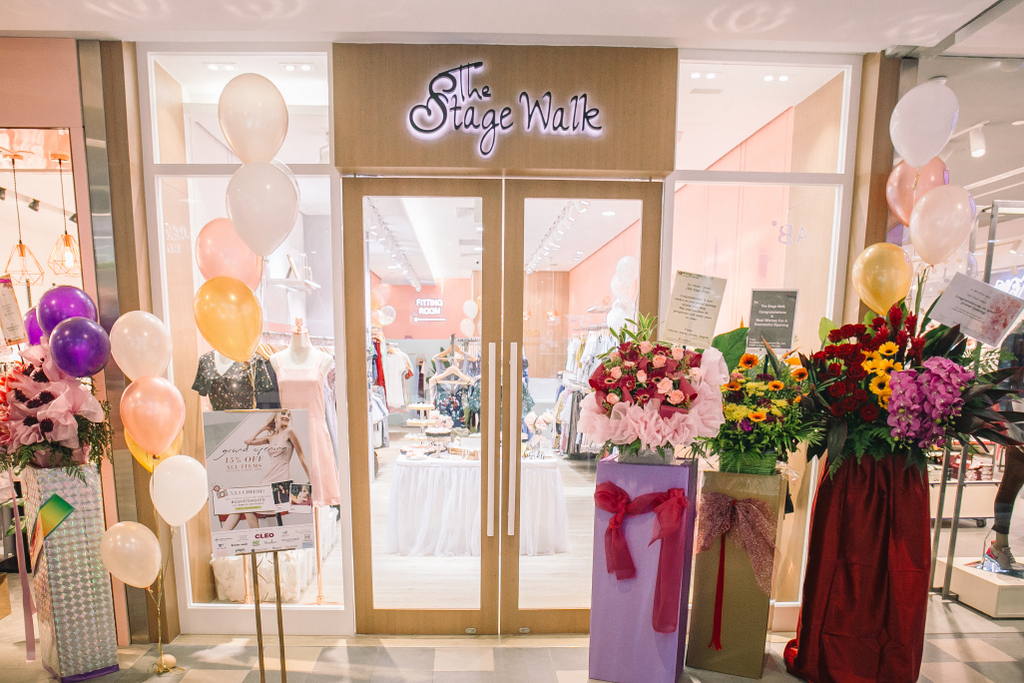 How're you liking our newly furnished store?

We're overjoyed to see our shop front dolled up with congratulatory flowers as well as balloons lovingly sponsored by @sprinkieparties!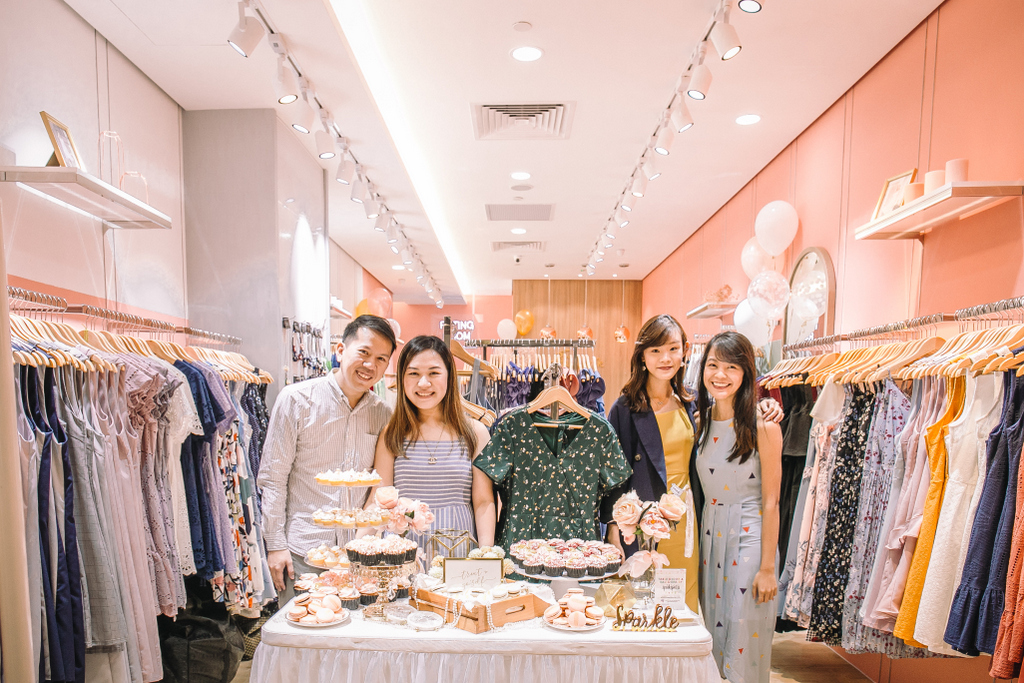 *DRUMROLLS*

Unveiling the bright shop interior ~

We chose splashes of peach and mint colours to edge up the fun and girly feels.

Also, kudos to our founders @jamie1612 and Victor, as well as the marketing team that brought this event into fruition ;) All the months spent preparing are worth it, for you ladies!!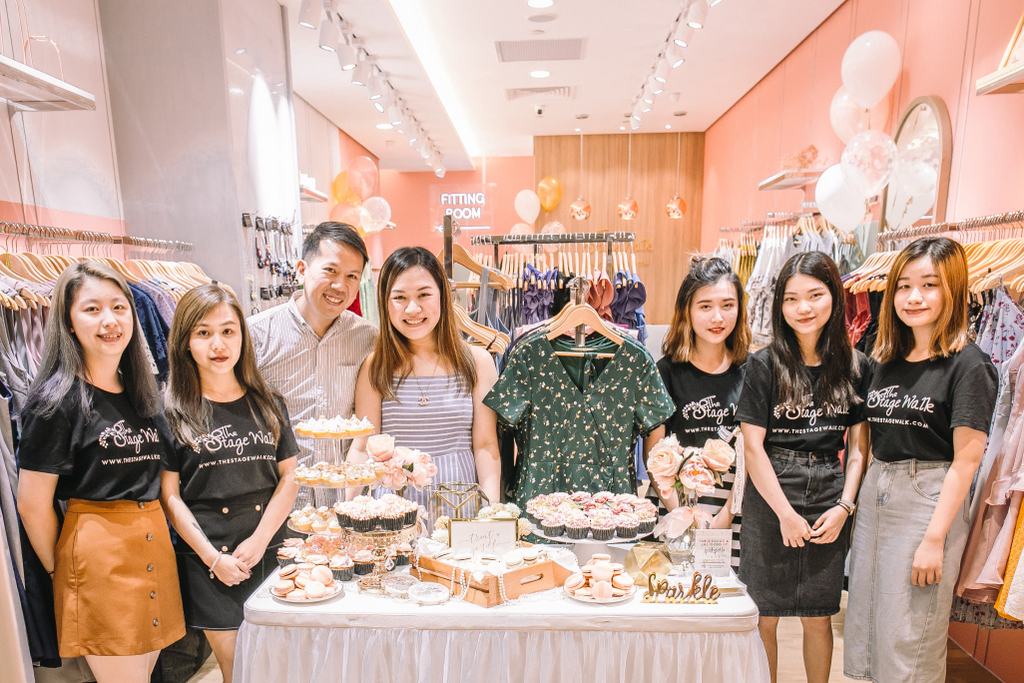 As well as our friendly retail staff!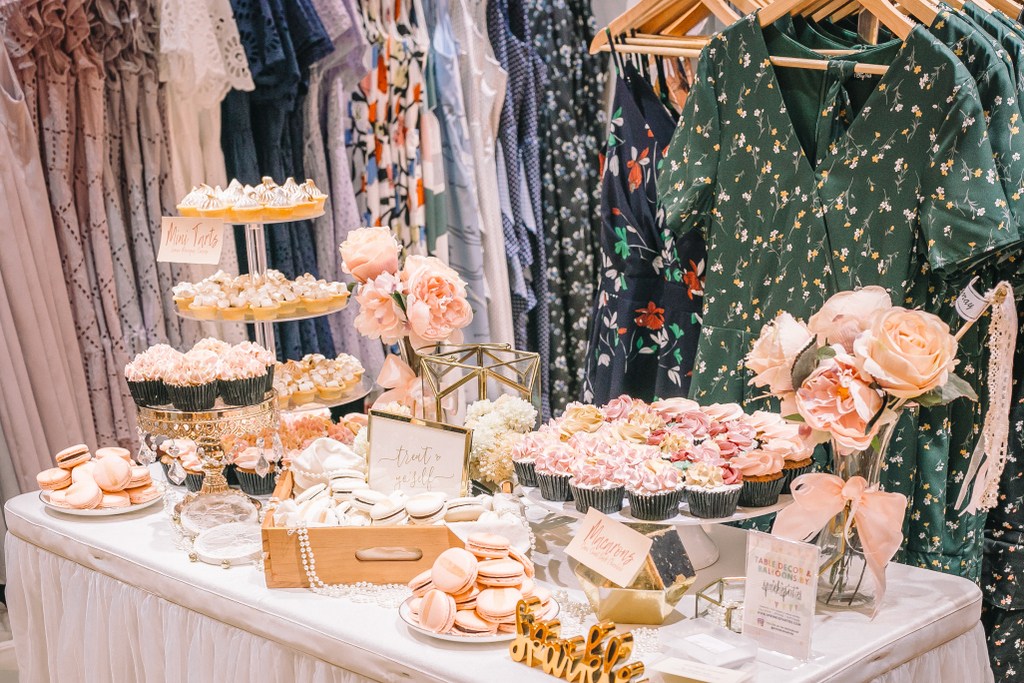 PLUS spot the beautiful dessert table styled by @sprinkieparties with gold and peach theme!

We love how grand and elegant the whole setup was! Our mouths were already watering while preparing the food for the Grand Opening event ;)

We're glad to see our customers enjoying the finger-linkin' good cupcakes from @plentifulbakes!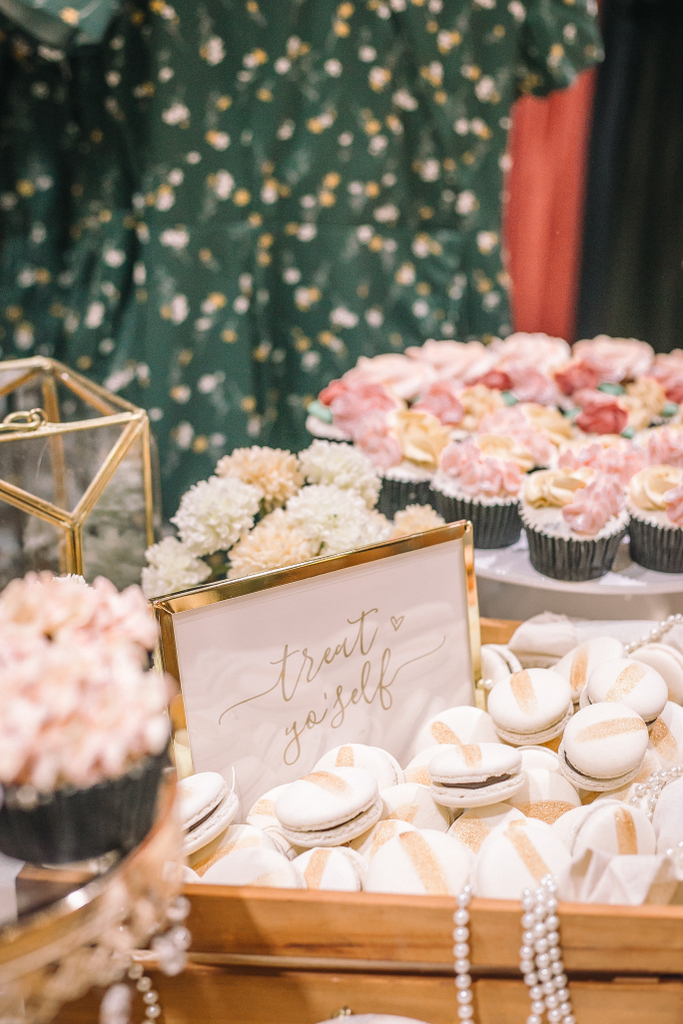 Not forgetting yummy macarons generously provided by @get.sugary too!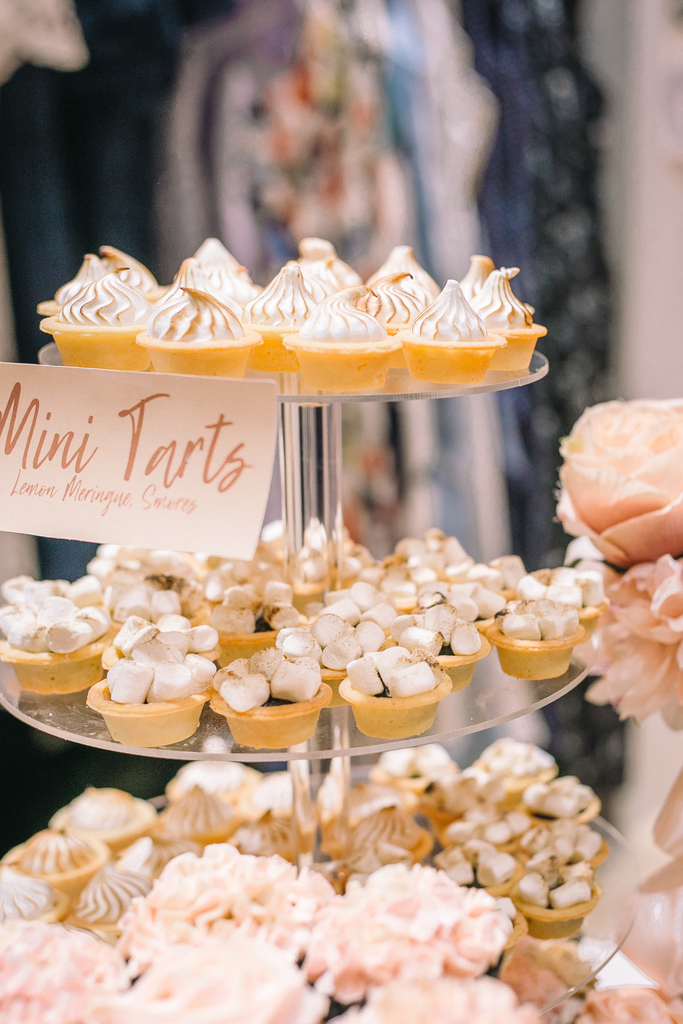 And mini tarts that was gobbled up by our customers in no time!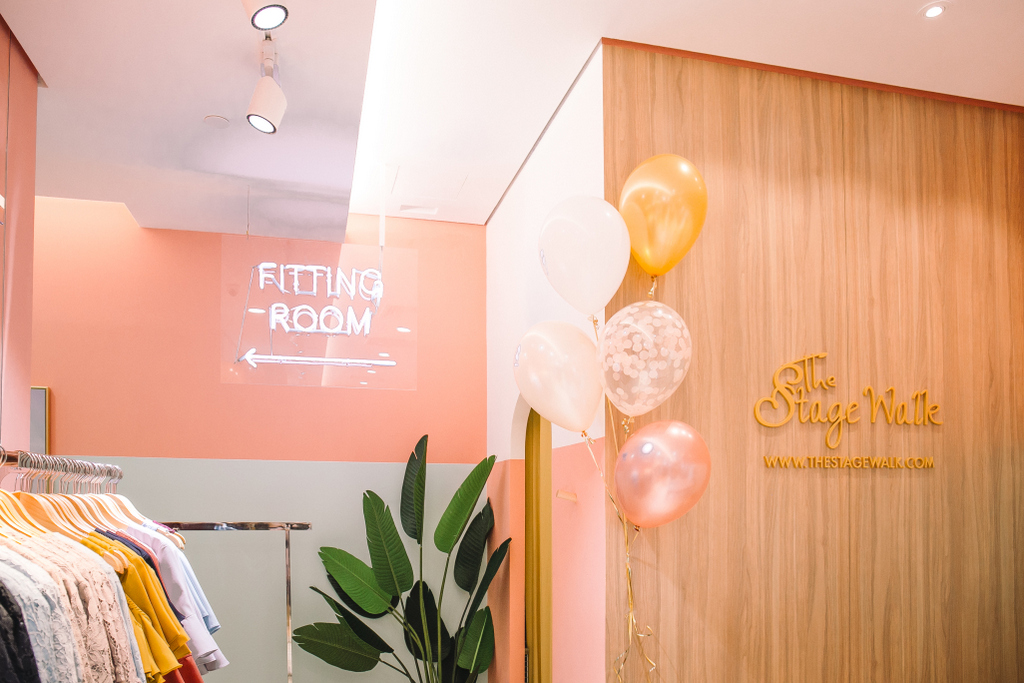 This is the first time we are exploring neon-lit signages and we're glad we did 'cos the neon-lit fitting room signage worked so well in setting the overall modern tone of the store!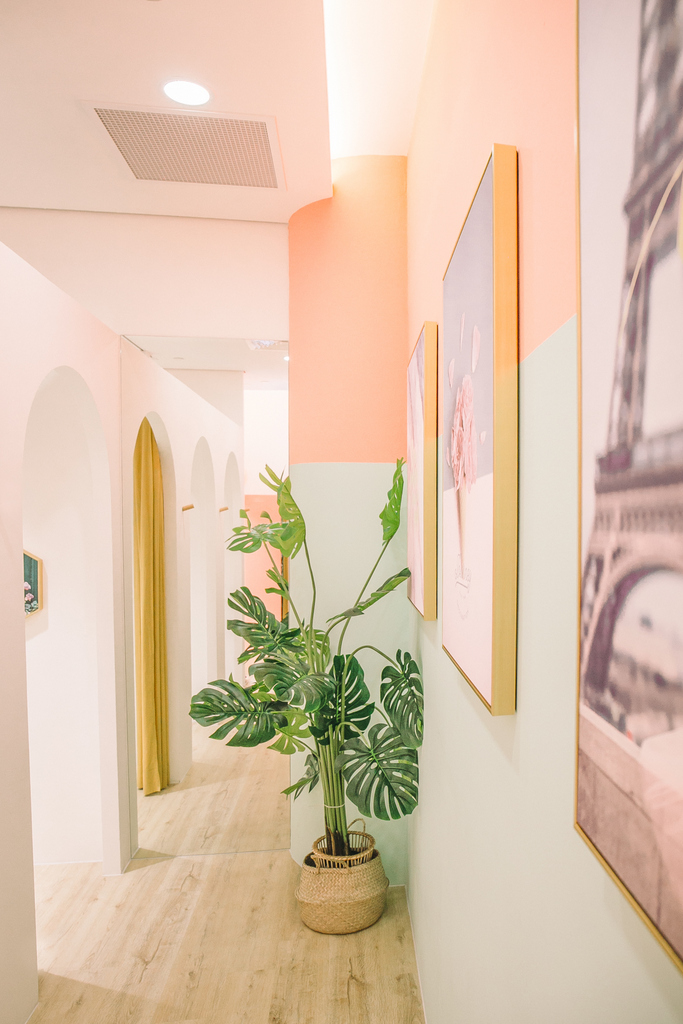 Brightly lit corridor, with trendy palm leaves and wall paintings to warm our shoppers' hearts for shopping!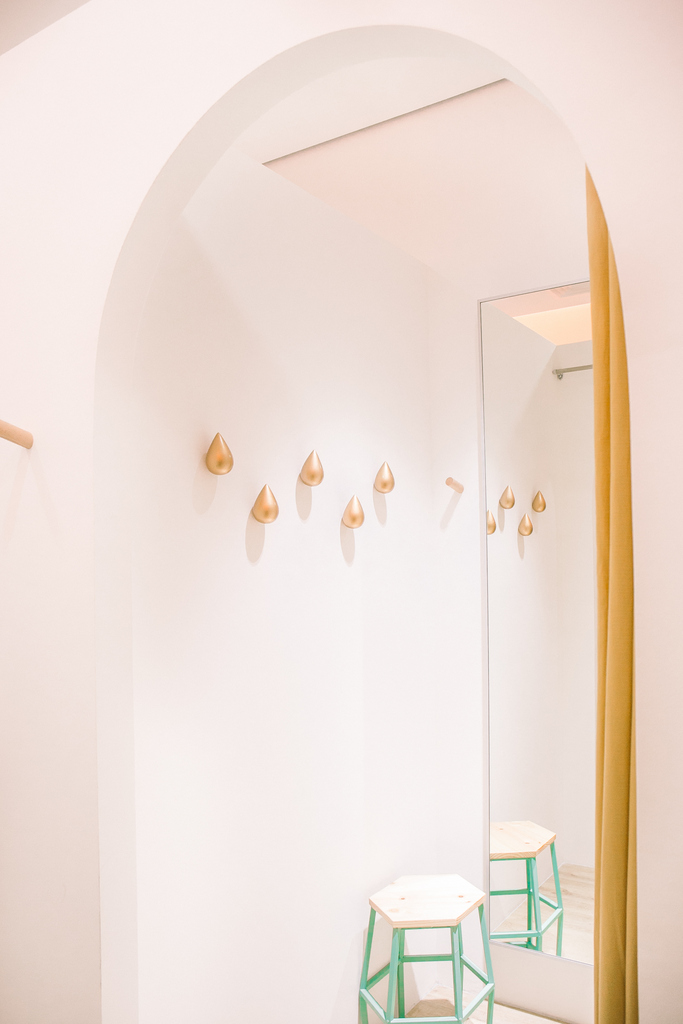 Water droplets hanging hooks! #cutenessoverload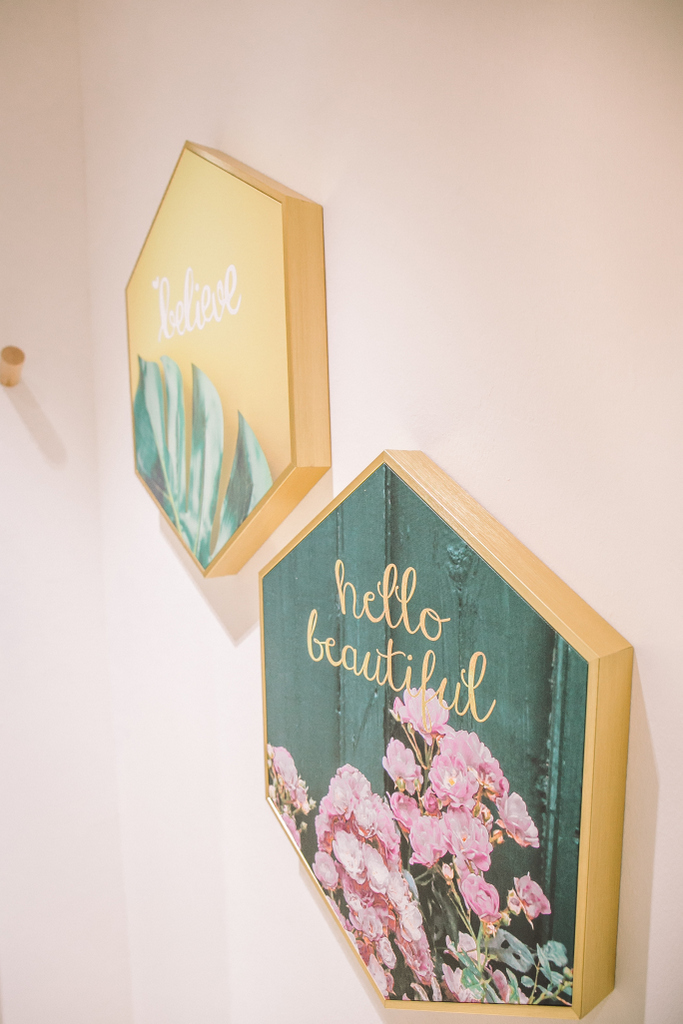 Wall paintings!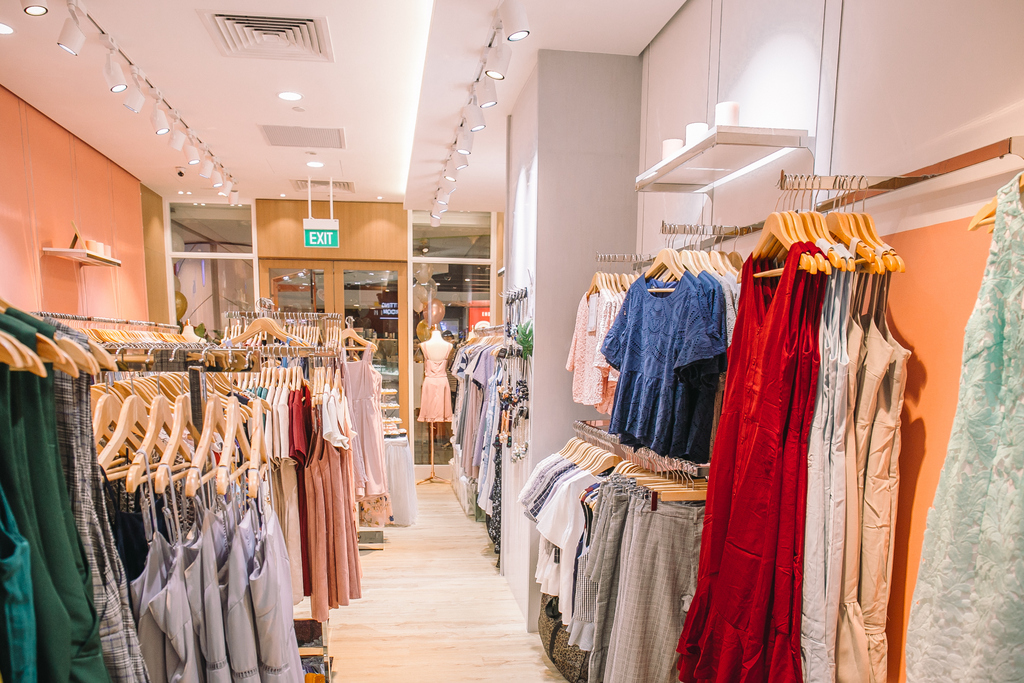 Clothes neatly arranged by colours ~
We're sure you're excited about the Grand Opening event itself, so here's how it went!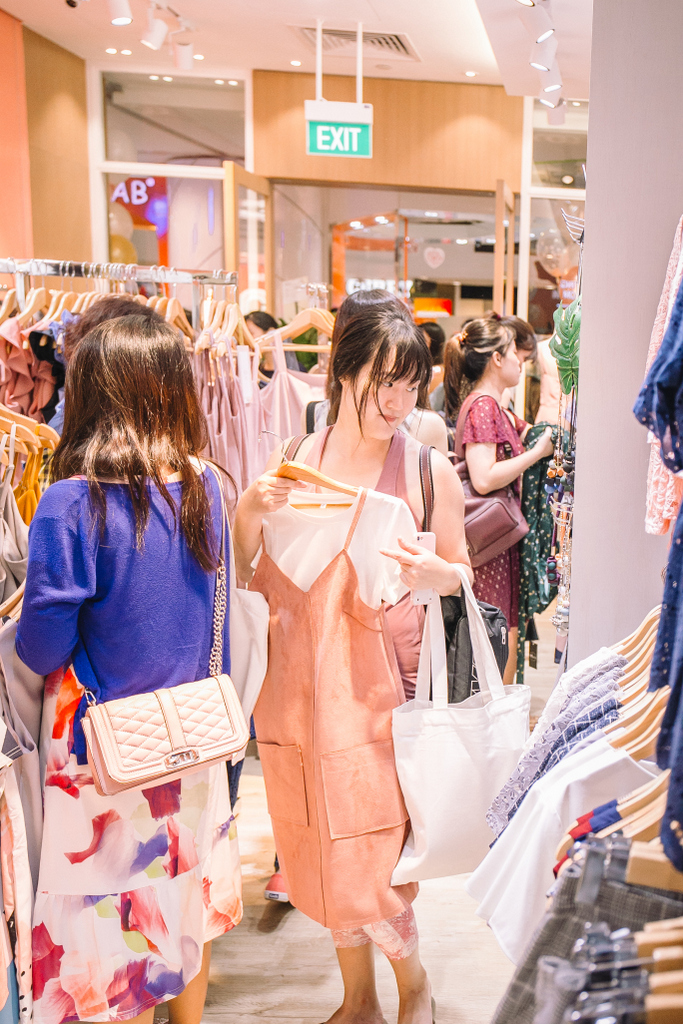 Invited customers happily enjoying an exclusive opening sale at our new store!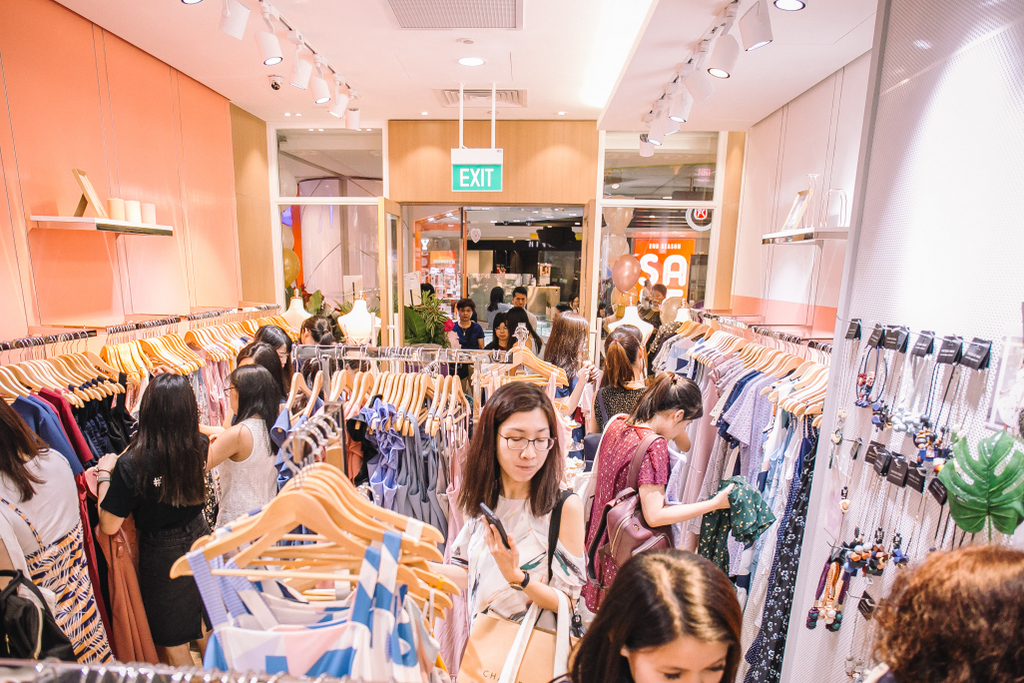 Getting more packed as more customers started streaming in.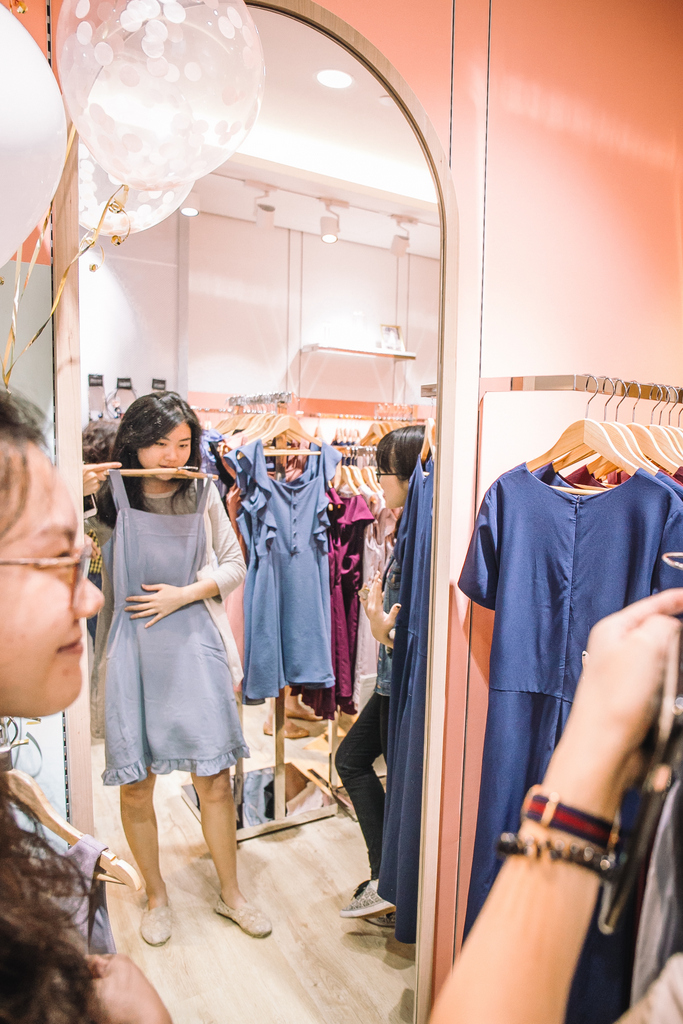 Customers gauging their fit using the store mirror as the queue for fitting rooms got longer. We're thankful for your patience and we hope you girls got what you liked! :)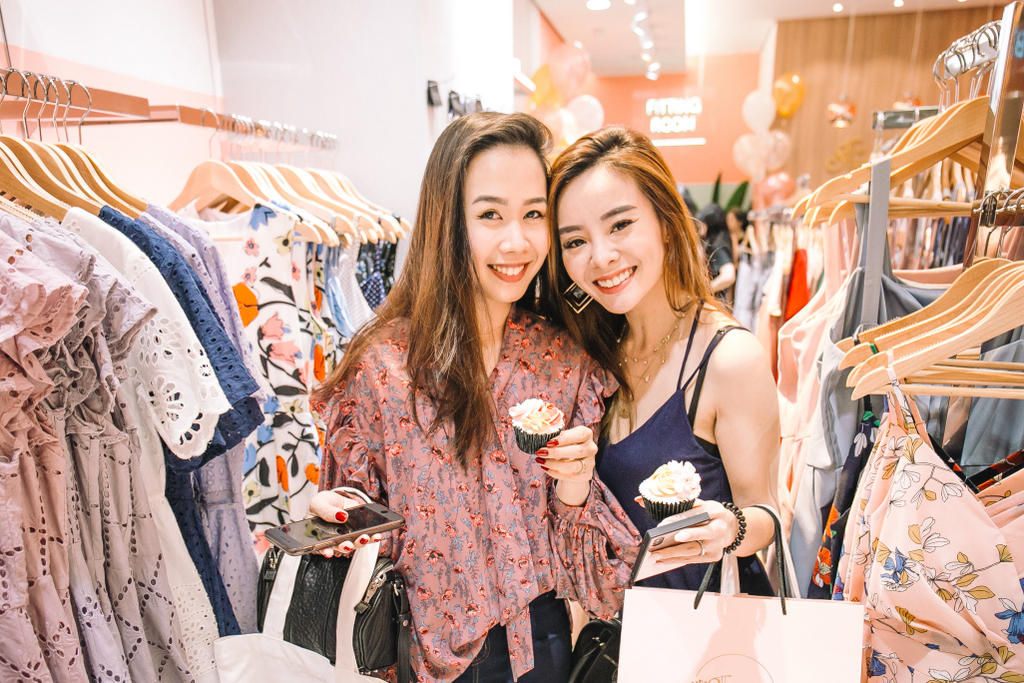 Yay! Delighted to see influencers we've worked with supporting our opening too.

Here's @leannelow shopping merrily with her bestie (plus enjoying our cupcakes too).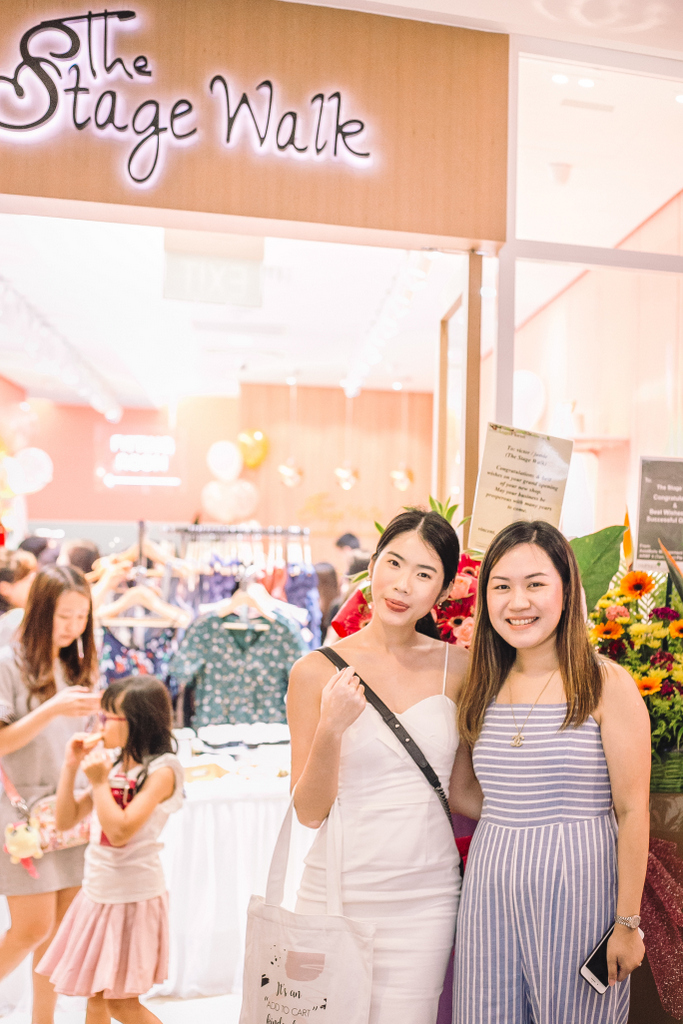 @audreyxaudrey who was one of the first few to arrive, and was so enthusiastic about our event!! ♥️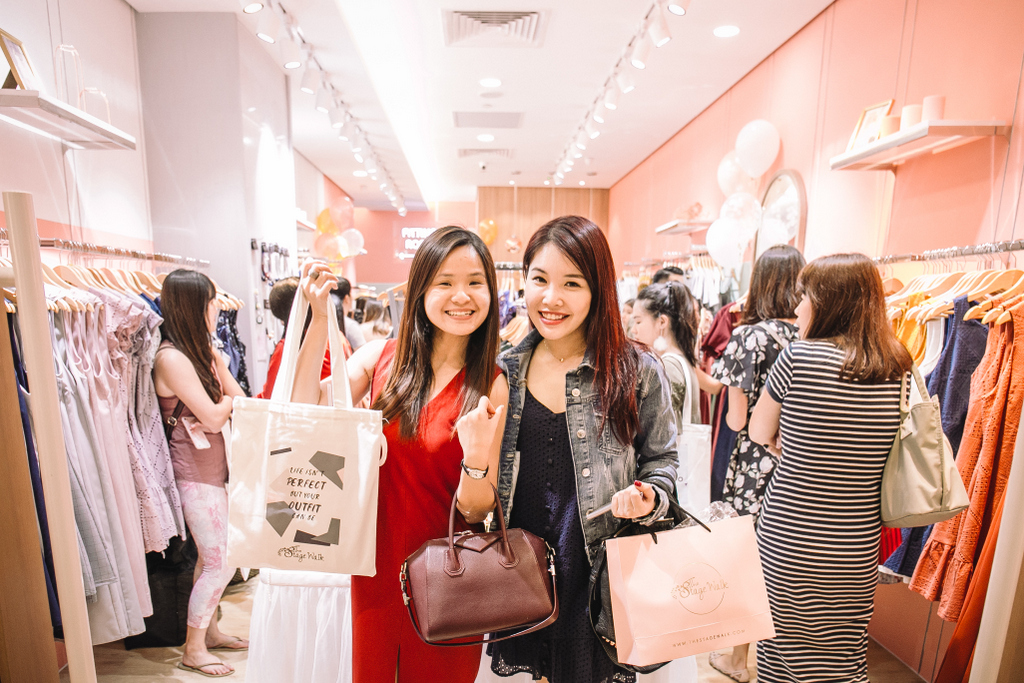 @charlottekiew enjoying girly shopping time with her plus one!☺️

Plus we're thrilled to see her friend loving the exclusive goodie bags given for this event, that comes in four different prints!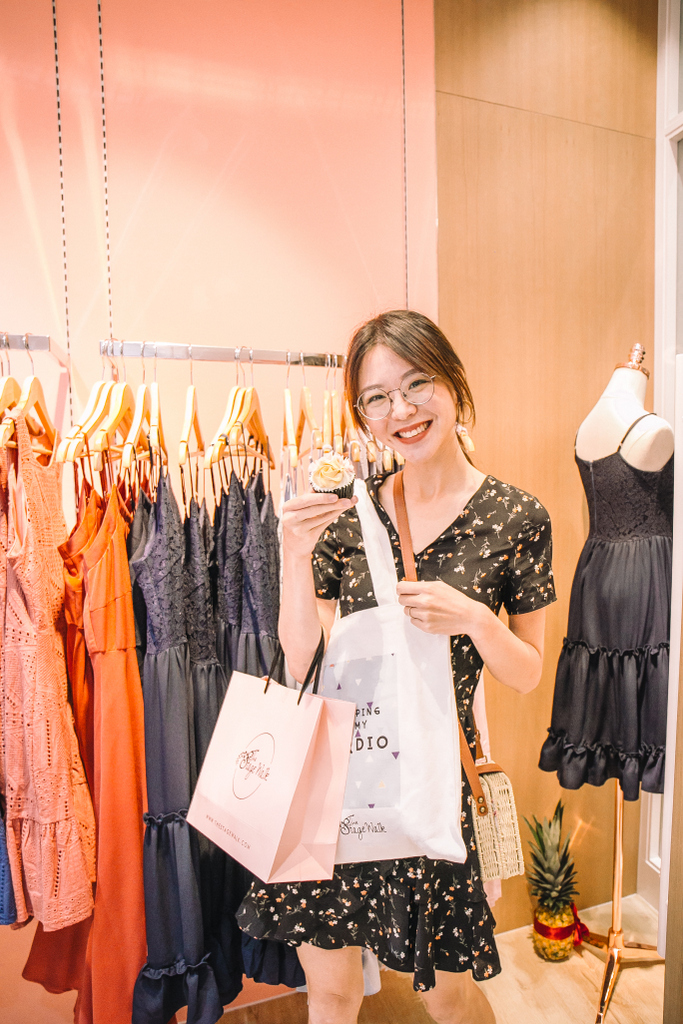 @cherriwong attending in the Roux Faux Wrap Floral dress, already launched on site.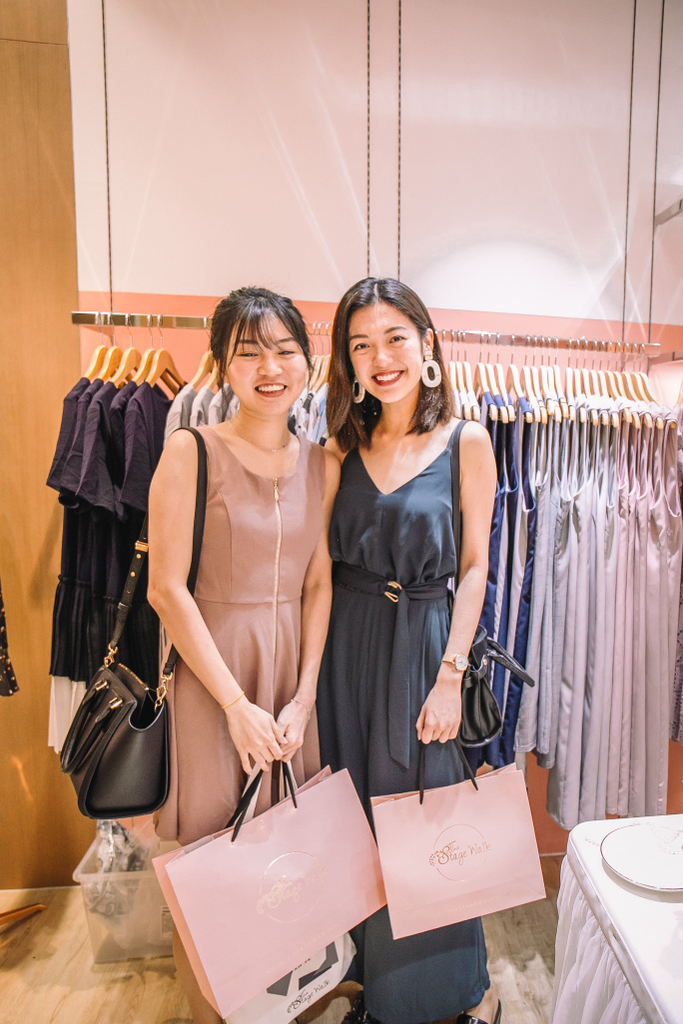 @leeqiaoer gracing our event too!!❤️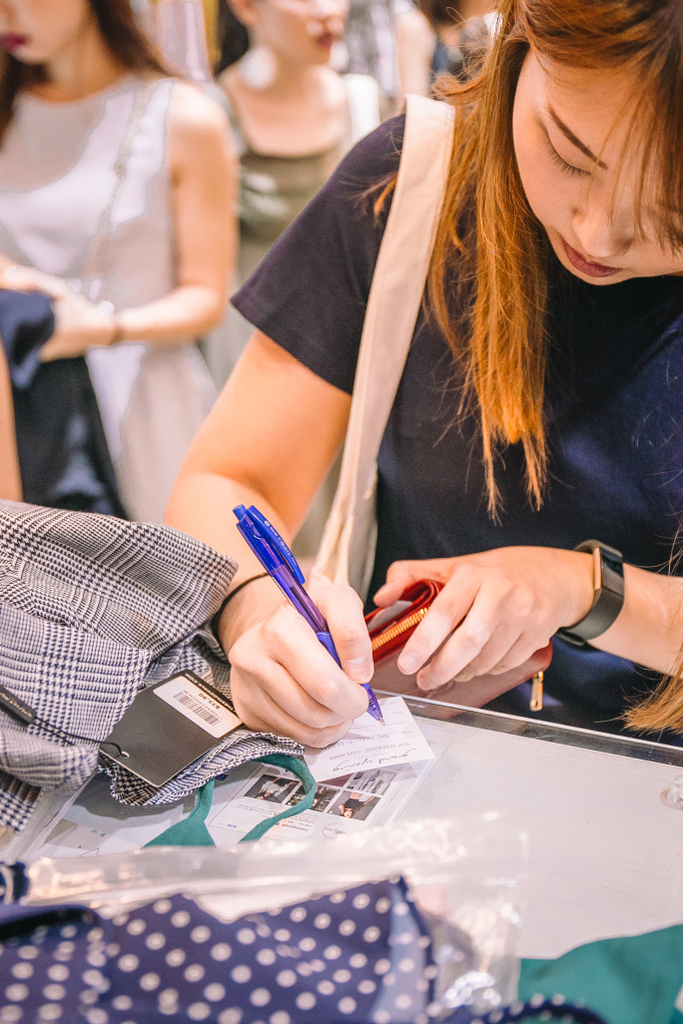 Customers participating in our Top Spenders promotion ~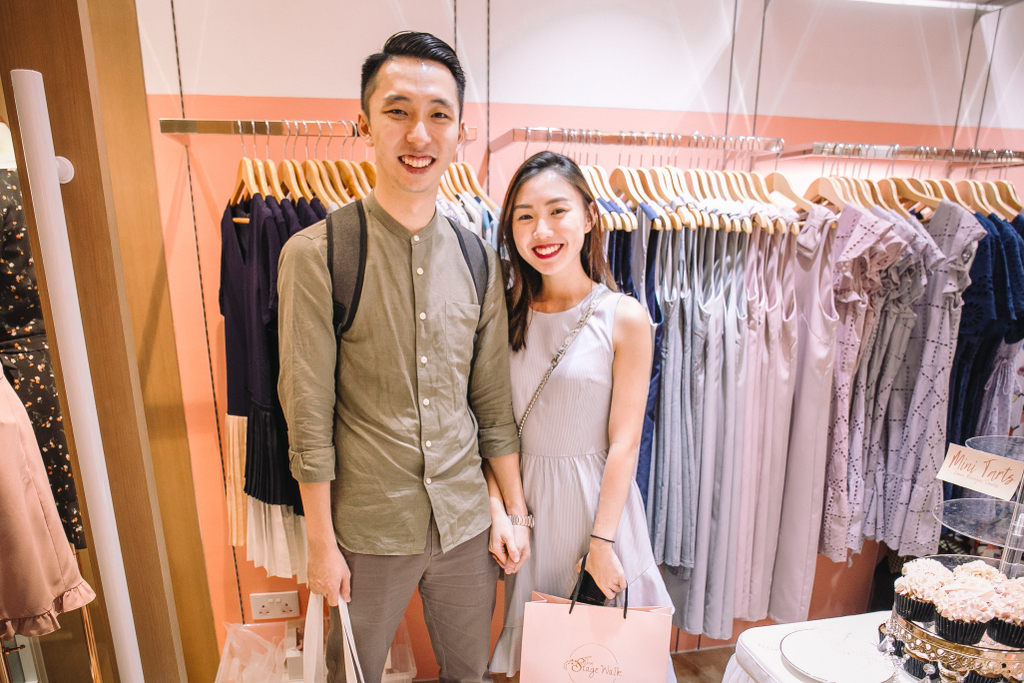 @joycelynthiang shopping with her lovely plus one!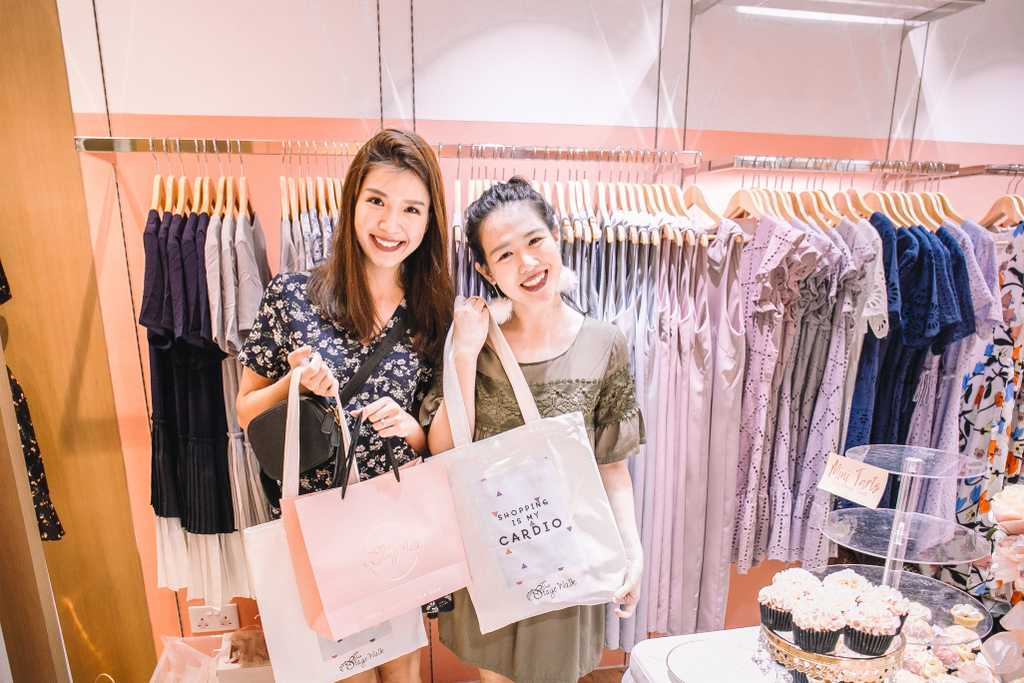 @eexuan attending with Thorin Floral Overlay Romper, already launched on site as well.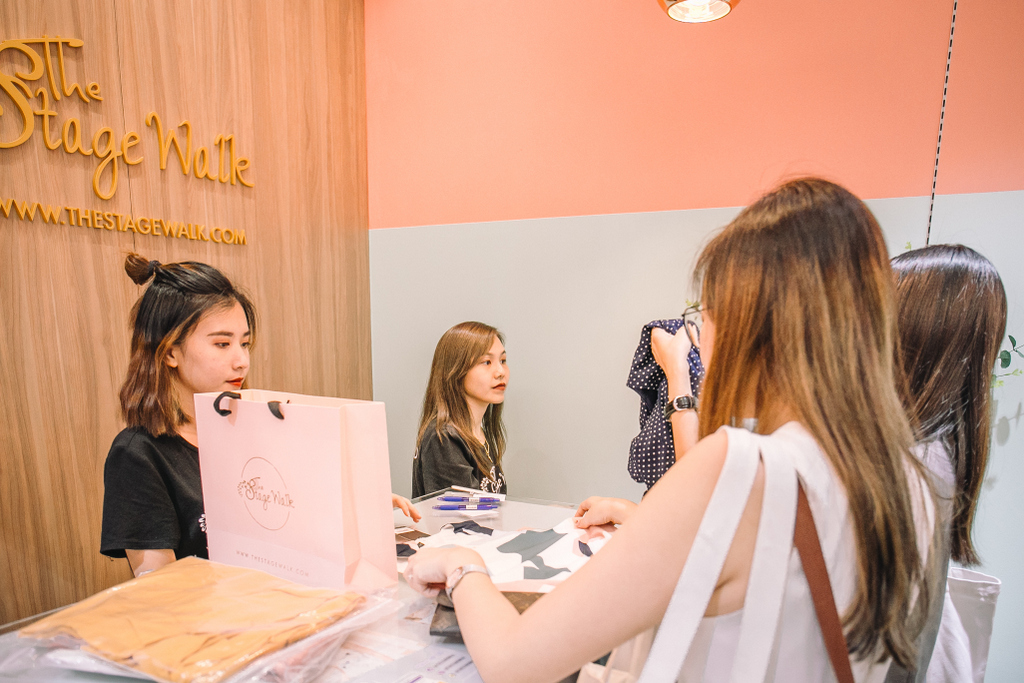 Customers making payment for their new favourite pieces.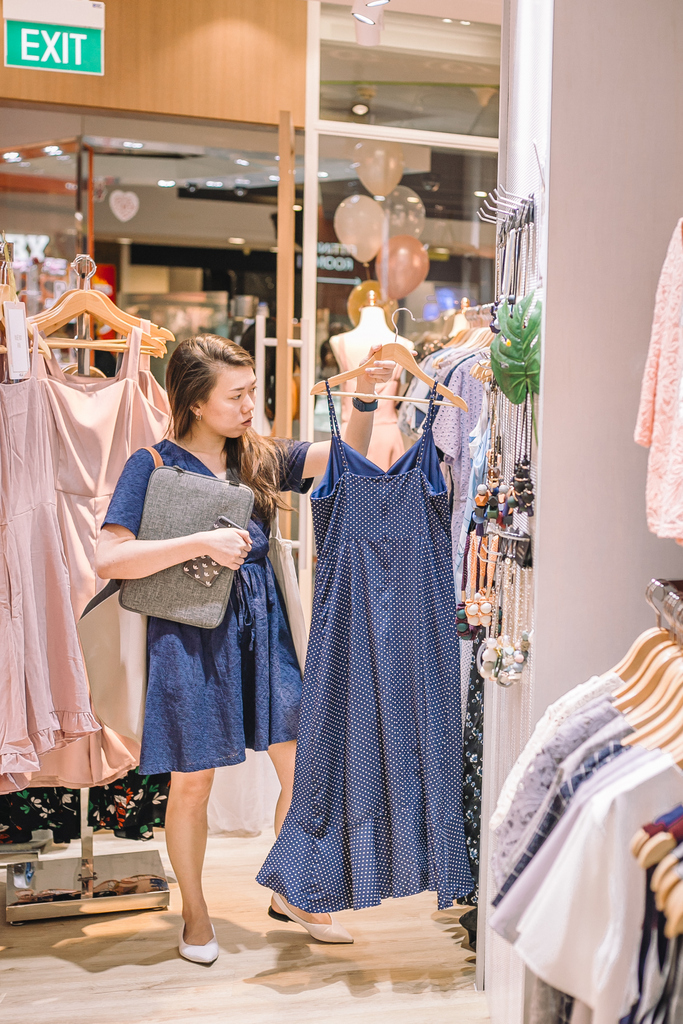 *thinking hard on which piece to get ;)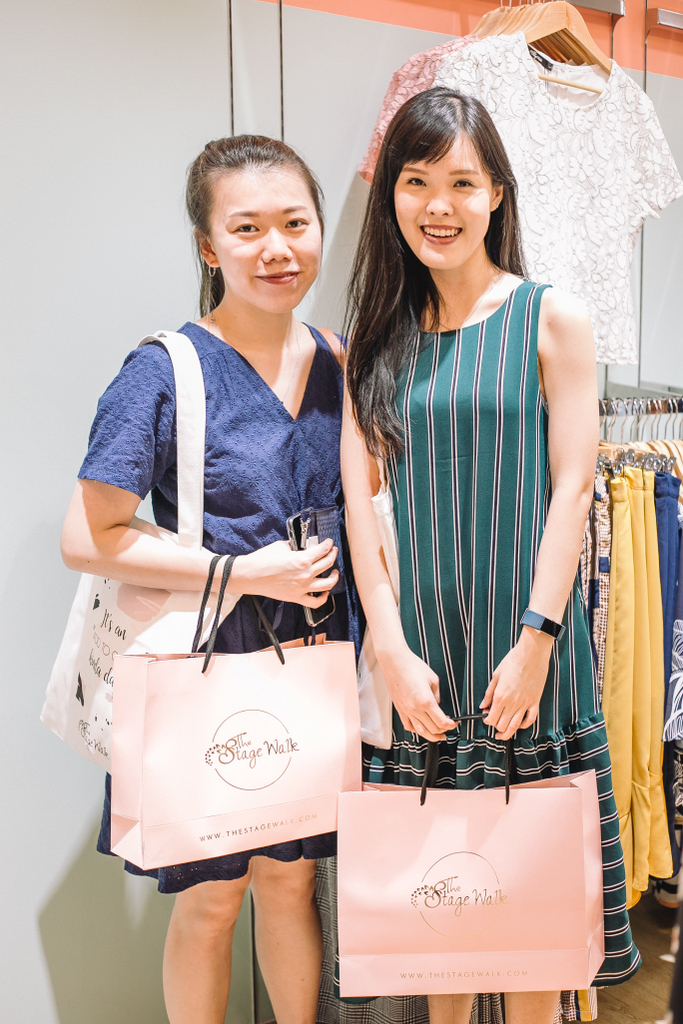 Satisfied and happy customers!

Do tag us at @thestagewalk or #thestagewalk if any of you were at the store opening last week! We'll love to read about your experience ❤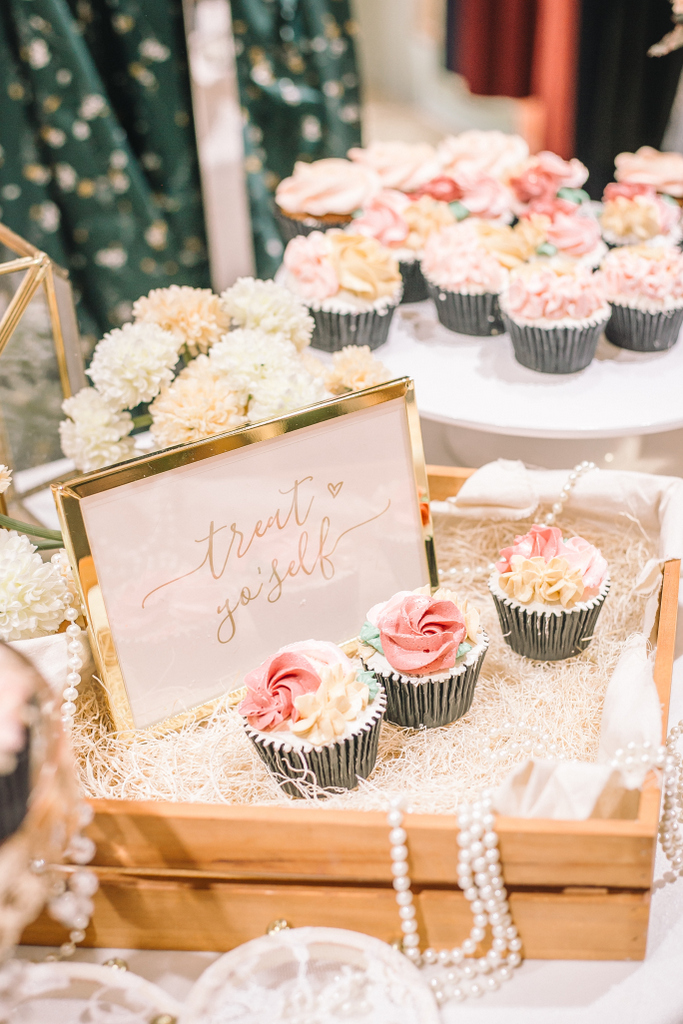 If you haven't already come by, do drop by our new store if you're in the vicinity to say hi to us!

Don't forget to treat yourself to our new designs, especially in our new collections launching every Wednesday and Sunday☺️

Thank you for reading this long post! ❤️

Love,
The Stage Walk